!MPACT Training is proud to support this special project.
Valentine's Day Cancer Care Bags
This project is organized by Malia Comiskey, HHS Senior, in honor of her mom, Maryann Comiskey.
​
Goal: to collect enough personal care items to fill 100 bags for cancer patients receiving treatment at RCCA in Somerset and East Brunswick, NJ.
How can you help?
Donations of personal care items (list below) can be brought to !MPACT Training until February 9, 2022. Monetary donations can be made according to the adjacent flyer.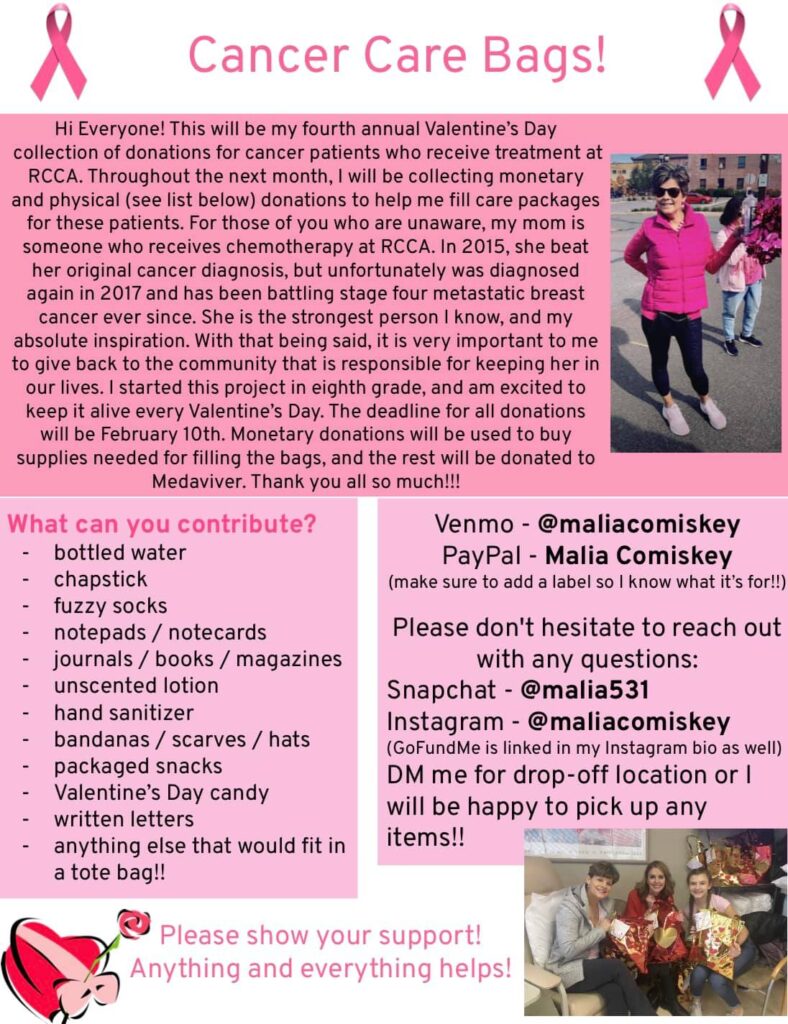 If you would like to meet with us to discuss how we can help to support your special project, click below.